Patuxent Square
---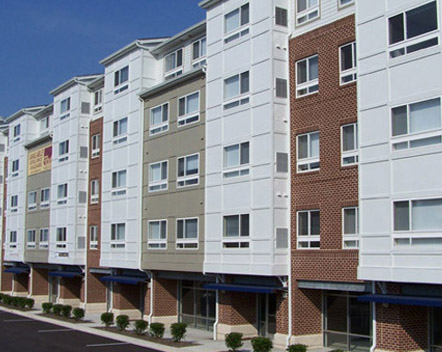 80 apartments above retail/ commercial space in a 5 story building. This Mixed Use project is the first one to be developed under the Revitalization Plan for the Route 1 Corridor in Howard County, MD.
Contact Us
9900 Washington Boulevard
Laurel, MD 20723
Phone: 301-776-4333
Fax: 301-776-4466
Scott Armiger, Stacy L. Spann, Mary Kay Sigaty, County Executive Ken Ulman, Earl Armiger, Al Nicotra, Courtney Watson, Delegate Guy Guzzone, Jennifer Terrasa, Delegate Gail Bates, and Mary Ann Scully at the Patuxent Square Ribbon Cutting Ceremony. The April 23rd event officially opened Patuxent Square Apartments, an affordable mixed use, rental community off of Route 1 in North Laurel.